GEOTER® F RANGE HIGH STRENGTH REINFORCEMENT GEOCOMPOSITES


Composites made from a woven or nonwoven and high tenacity reinforcement yarns
combines a woven geotextile with high tenacity polyester yarns. This creates a strong mechanical composite with low elongation and high tensile strength
combines a woven geotextile with polypropylene yarns
combines a nonwoven geotextile with high tenacity polyester yarns
combines a nonwoven geotextile with high strength polypropylene yarns
• Strengths up to 2,000 kN/m (109,000 lb/ft)
• High tenacity polyester yarns with elongations at break of less than 11%
• Immediate tension capacity of the technical yarns due to weft insertion
• The woven geotextiles help protect the yarns and provide additional
puncture protection
FILTRATION AND SEPARATION
• Filtration and separation due to the added geotextile
• The geotextile acts a separator to prevent soil migration
• Texinov has been manufacturing geotextiles since 1985
• Produced in Europe, all products carry the CE marking and ASQUAL certification
• Standard roll sizes are 5.3m x 100m (17.3ft x 328ft)

GEOGRIDS


The NOTEX® GX geogrid improves the bearing capacity of weak soils and reduces settlements when usedas sub-base or base reinforcement (support of roads, railways, tracks and runways…). It is also used toimprove stability of retaining walls, bridges abutments and for steep slopes and embankments.
NOTEX® GX RANGE UP TO 800 KN/M REINFORCEMENT GEOGRIDS
The NOTEX® GX range of products are designed for any type of soil reinforcement. These woven geogridsare manufactured by a warp knitting process with weft and warp insertion and produced with high tenacity polyester yarns. These yarns give the geogrid a high tensile strength combined with low elongations, which results in a high secant modulus. The NOTEX GX range can also be produced with other polymers such as polypropylene.
NOTEX® C RANGE UP TO 1,600 KN/M COATED HIGH STRENGTH GEOGRIDS
High tensile strength and modulus
Immediate interlocking effect
Environmentally friendly coating (PVC free)
Excellent friction coefficient between soil and Geogrid
High installation damage resistance from coating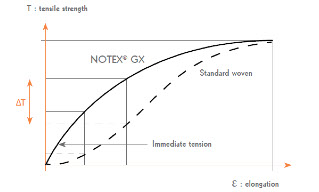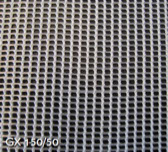 High tenacity polyester, elongation at break less than 11%.
PVA, elongation at break less than 6%.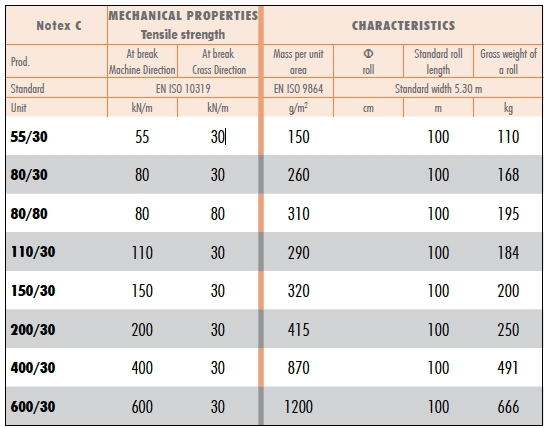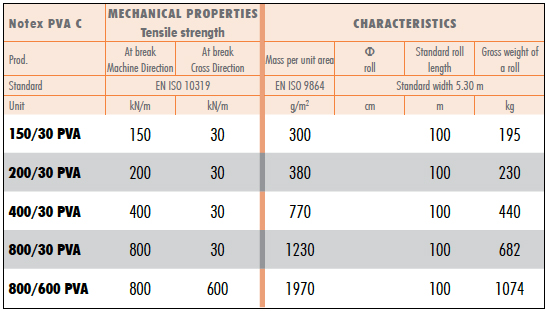 *This range has been completed with geogrids up to 1600 kN.*
All contents Copyright © 2015–2017 INOVA Geosynthetics. All rights reserved.